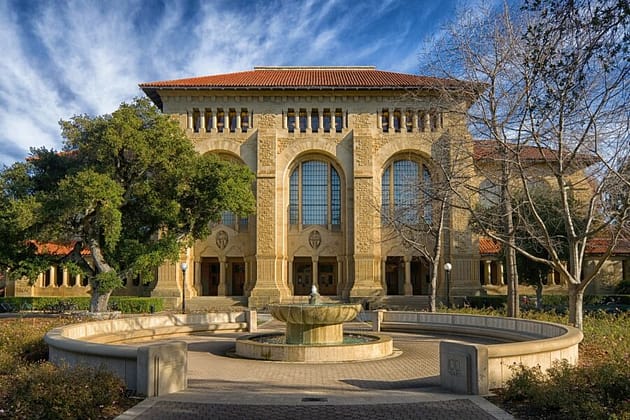 Green university definition
Global warming, the loss of biodiversity, or the plastic pollution of the oceans are all environmental problems that threaten life on Earth.  In fact, it causes real damage today and has many negative consequences for agriculture as a result of losing a large number of pollinated bees, drought or even threatening human health due to microplastics in food
As academic institutions for research and education, universities around the world can play a pivotal role in addressing and dealing with these issues. This is what makes them turn into green or environmental universities. What is meant by the green university? Are there really universities like this today? What is a green university?
A green university is a term given to academic institutions that can meet their needs of natural resources such as energy, water and raw materials without compromising the ability of people in other countries or future generations to meet their needs in the future. Through this definition, we conclude that green universities have the following goals in mind:
Ensure that all students address sustainability and environmental issues through curricula or extracurricular activities at the university.
That the university's emissions of carbon dioxide be zero (that is, the amount of carbon dioxide emissions must be equal to what is consumed in the photosynthesis process by plants) through the use of renewable energy sources, promotion of public transport, or through  The use of insulation techniques in buildings.
Reducing waste through recycling, using organic waste as a natural fertilizer, reusing water, or others.
4- Providing maximum biodiversity by purchasing organic foods, creating larger green spaces, and preventing the use of toxic chemicals.  As you can see, these goals that green universities pursue are not impossible or impossible to implement, but in fact, there are many universities that have already started on this path to become environmentally friendly.
List of some green universities
It is no wonder that this university ranks first in the list of green universities. First of all, and according to what was stated on the university's official website, water waste is reduced through the reuse of gray water, and the operation of cooling systems that require less water in some buildings. Spring water is used instead of the tap in several sites of the university.
Graywater: Graywater is water from sinks, bathtubs, and floor drains. It contains a lot of organic materials that are a natural fertilizer for plants, so this water is usually reused for irrigation. And it doesn't end there, as the University of Wageningen has an innovative method for trapping heat and cold in layers of sand underground, used to cool the campus in the summer and warm it during the winter. Wind turbines and biogas derived from dairy farms are also used to generate power.
2- The University of Sussex in Britain
The University of Sussex is one of the most important green initiatives undertaken by the University of Sussex in the United Kingdom, the waste management program, the establishment of an on-campus park, as well as food markets. As part of this green strategy, students aim to raise awareness of various environmental issues by organizing and implementing many fun and entertaining activities. For example, the Green Week was organized by university students with the aim of bringing individuals together around a variety of environmentally friendly events that included workshops, awareness speeches, and others. There is no doubt that these efforts have been fruitful, as the increasing number of initiatives and events indicates this, as well as the pure and fresh campus environment.

The University of the United Arab Emirates is the oldest university in the country, as it was established after the independence of the United Arab Emirates by the founder of the country, Sheikh Zayed bin Sultan Al Nahyan in 1976. The university seeks to achieve more sustainability in its facilities, through numerous initiatives and projects. Perhaps the most important of these is the new women's campus which was recently opened in the emirate of Al Ain, where construction was designed according to green building policies. In addition to creating a cloud network that allows a computer to replace 10 or 12 devices, which greatly contributes to reducing energy consumption. The university aims to reduce its energy consumption by 40-60% in the near future.
Simon Fraser University has made a significant contribution to environmental sustainability through its initiatives at Burnbay and Vancouver campuses. It has nearly 7 buildings that fall under these initiatives, including the College of Business and a sports hall. Not only that, the university has established a number of academic pathways and strategic plans to promote green initiatives. Finally, the university held the Green Campus Summit in 2007, during which all universities and colleges gathered in New England and Atlantic Canada.
USSD is very effectively incorporating sustainability into students' lives, and is a great place for tree lovers. It prides itself in having at least 14 different ways to encourage and enhance sustainability. One of these methods is the student farm, which supplies university restaurants with the necessary nutrients, and gains students a greater awareness of how to grow food in more sustainable ways. Not only that, the university's West Village has succeeded in becoming the largest zero-energy community, producing all the energy it needs through alternative sources, on top of which is solar energy. Finally, to reduce waste and pollution, the university uses a special device to complete the process of anaerobic digestion (the decomposition of organic matter in the absence of oxygen), which was invented by one of the university's teachers. This breakthrough innovation enables more than 45,000 kilograms of waste to be converted into usable energy every day.
Oxford has sustainable environmental policies with which we are fully committed.  It seeks to reduce carbon dioxide emissions by 33% by the end of 2020 or 2021. And reduce waste and water consumption to a minimum.  By implementing effective sanitation mechanisms, and resorting to reusing gray water for irrigation instead of clean water, the university comes close to achieving its goals every year.  Not only that, students are often encouraged to cycle or walk instead of using cars, as the first two options reduce the rate of toxic gas emissions and reduce congestion within the university.  The administrative staff also uses video interviews instead of traveling, given that air travel is one of the most important factors of air pollution present today.
Green office model: https://www.greenofficemovement.org/green-university/

Source